We had three teams in action last weekend and below are the Match Reports for these teams:
Under 11 Girls v Tyrrelstown (Football)
On Saturday the U11 girls and supporters travelled to Tyrrelstown for their first match of 2023. Spring was definitely in the air as the girls took to the field for an 11 aside match and got to grips with playing on a larger U 11s pitch and larger team size.
They were met by a strong Tyrrelstown contingent, who were quick out the gate with some early scores in the first half, but as the half wore on concerted effort by our wingers Alice and Molly and our defensive line saw Na Dubh Ghall retain more possession and construct some well worked scores.
Some defensive changes at half time settled the team in the second half, which was a competive affair with both team working hard for the ball and exchanging high quality scores. Aoife took over between the posts and marshalled our back line well with some great kick outs while Kayla put in a shift in midfield sweeping in on any loose balls.
Tyrelstown ran out winners by a few points in the end but all agreed it was a thoroughly enjoyable match played in good spirit throughout. Great effort shown by Na Dubh Ghall – well done girls!
Under 12 Boys v St Judes (Hurling)
The under 12 boys maintained their great start to the year with a brilliant performance last Saturday. The team work was immense between tracking players, making runs, taking scores, hooks/blocks and winning the dirty ball.
Most notable aspect is that this group of players believe in their ability as a team. This confidence, combined with hardwork, saw them run out comfortable winners on a score of 8-3 to 0-1.
Under 13 Girls v St Monicas (Football)
Na Dubh Ghall under 13's lined out for their first official match against local rivals St Monicas. From the first throw in the girls showed immense team work, battling for every ball. With the score line close the entire game, the girls fought hard to come out on top with a score line of 5-7 to 4-6. The support on the sideline was incredible and it was a truly enjoyable team to watch.
What an amazing performance by each and every girl out there. The passion they showed was clear for everyone to see and their teamwork was truly inspiring. Every ball they fought for and never gave up. There coaches are very proud.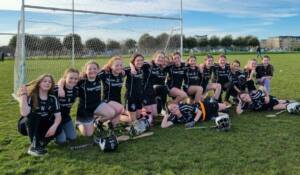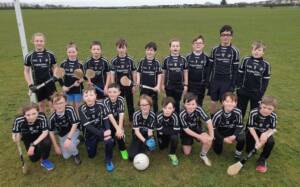 By nadubhghall
Thu 9th Mar