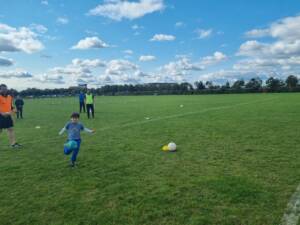 Our Open Fun Day in September 2022 proved to be a huge success, with all ages enjoying the many activities in a sun-soaked Racecourse Park.
It was wonderful to see so many not only try out Gaelic Football and Hurling for the first time, but also take to it so quickly. While players from our underage teams also had the chance to parade their skills and show why Na Dubh Ghall is an up-and-coming club.
The club were also delighted to receive an award from Cllr Joan Hopkins on behalf of Fingal County Council for the work we are doing in the local community. It was very much appreciated to receive that recognition.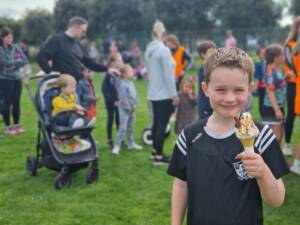 On that note, We would like to thank all our many volunteers who worked so hard to make the day a great success and this is testament to what a tight-knit club we are.